---
www.ScrantonStation.com
---
Welcome to our website that celebrates the Erie Lackawanna Railroad in Scranton, PA, with the modeling being executed in N-Scale.
Where is Scranton?
What is Scranton Station?
What is the Erie Lackawanna Railroad?
What is N-Scale?
Some good questions.
Where is Scranton?
Scranton is found in North-East Pennsylvania in the old anthracite coal mining area. On the left is a map from the National Park Service. The top and upper-right borders are with New York and the others are other parts of Pennsylvania. The photo on the right is a photo of the downtown Scranton railroad scene in the mid 1950s.
What is Scranton Station?
Scranton Station is the original Delaware, Lackawanna & Western Railroad (see below) passenger station which is now a Radisson Hotel. It was completed in 1908 and still retains its grandeur. Today, the original marble murals are fully restored on the walls of the interior. You can see the location of the station in the photo above. It is on the top edge, just left of center.
What is the Erie Lackawanna Railroad?
This question is really phrased in the wrong tense. The Erie Lackawanna Railroad ceased to exist on March 31st, 1976 with the formation of Conrail, of which the Erie Lackawanna was a part. It had been formed by the merger of the Erie Railroad and the Delaware, Lackawanna & Western Railroad, both boasting more than a hundred years in operation, in 1960. Initially it was the Erie-Lackawanna, but the hyphen was dropped in 1963.

Here's some railroad posters: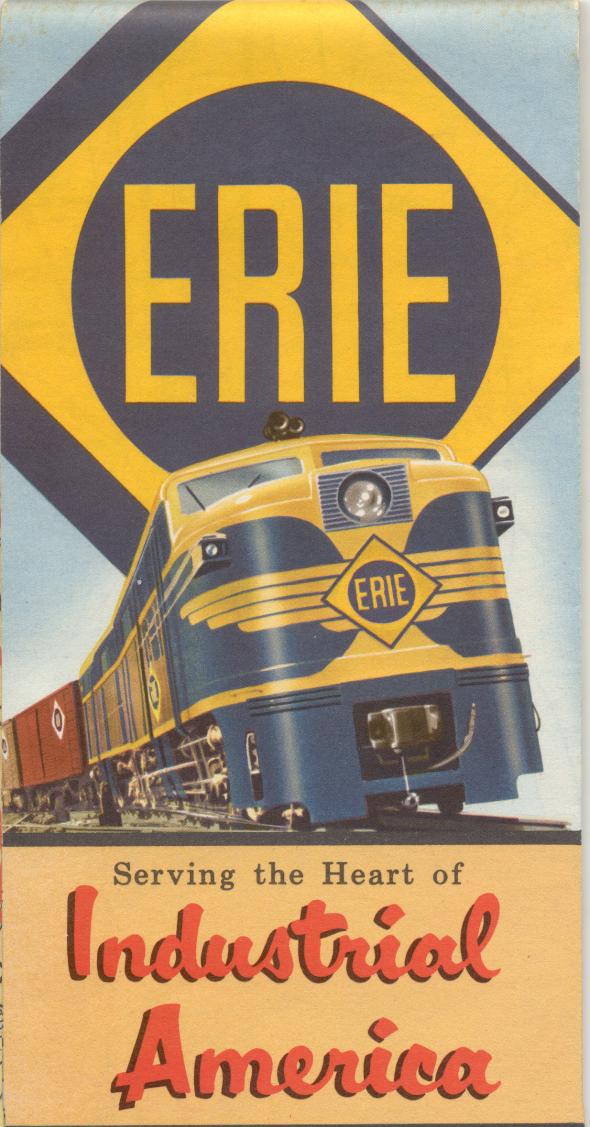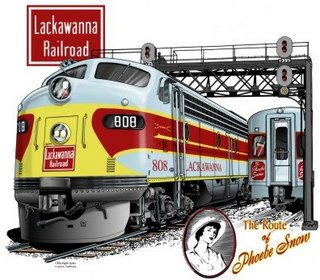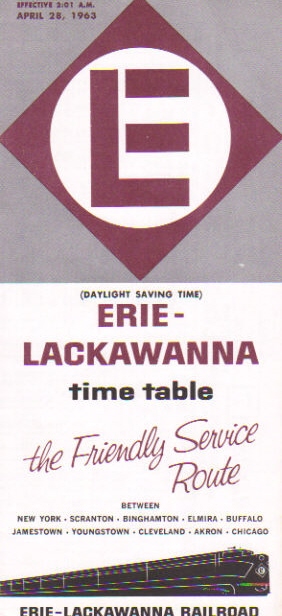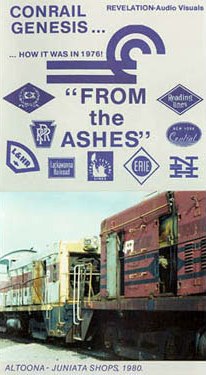 What is N-Scale?
N-Scale is the name given to the 1/160th scale of model railroading. This originated in Germany with the "N" standing for nine (neun) because the gauge of the rail is 9mm. In Britain, N-Scale (or N-Gauge) is still 9mm gauge, but it is modeled in 1/148th scale. Some will say that the N stands for Normal versus the moniker of Horribly Oversize that is assigned to HO scale. I'll leave that fight for others.

Here we have three pieces of E-L equipment in N-scale. They are, from left to right, GP-7 phase I #1213 (built 10/1950, retired 6/1985), N-3A cupola caboose #C205 (built 1945, scrapped by Conrail 6/4/1976) and SW-8, #362 (built 8/51).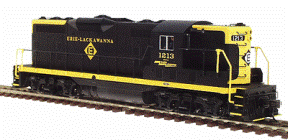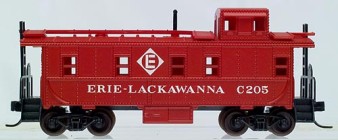 So, with those brief definitions, please browse around this site. You will find the main sections in the navigation links on the left side, and, if there are sub-sections, then you will find links at the top of the right side. Many of the images and photographs that are normally displayed with widths in the 400-450 pixel range can be viewed in higher detail by clicking them. These can generally be identified as having a border around them.
With that said, enjoy and if you have any questions, feel free to email me at Trains AT ELNscale.com